Team Members
Miranda McCabe - Hairstylist
My name is Miranda McCabe and I am a hairstylist here at Fran Coy's Salon & Spa.

I also do mani's/pedi's in addition to working behind the chair. I started my career in Cosmetology because I love making others feel great about themselves. I put my whole heart into my work and always give 100%.
I am a wife and a bonus mom of 2 incredible boys when I'm not at work making people feel beautiful. We spend most of our time outside when the weather allows it and if not you can find me crafting or scrapbooking.
Check out some of my work on Instagram
and book now and get to know me!

See More
Alex Radford - Hairstylist
Hey, I'm Alex!
I have been licensed since 2018 and still loving every day of it! I was born and raised in Jackson, Michigan. When I am not behind the chair I love to be outside or on the water! Some of my top favorites are traveling, college football (Go Green!) and I'm quite the car girl! I specialize in blonding, tape-in extensions, vivid colors and color corrections but I love to do it all! I am Olaplex certified and constantly furthering my education in all other areas as well! I can't wait to take care of your hair needs!
See More
Aspen Raguso - Hairstylist
Hey, Hey! My name is Aspen, I have been working at Fran Coy's for many years now! I have always had a love for the beauty industry ever since I was little. Hair and makeup was my thing growing up. I knew it was something I always wanted to do. The greatest feeling is someone leaving your chair in tears because of "how good" you make them feel. I love being creative and being able to show that in my work. I can't wait to further my career and do the most in this industry. On my free time, I love hanging with friends and exploring the outdoors. I am a travel and sunshine junkie. I have a white lab fur baby named Mia, and she keeps me on my toes. Other than that I just go with the flow. Check out my work on my Instagram!
See More
Jill Mock - Hairstylist
Welcome! I'm Jill Mock-hairstylist, local girl, mom of both an adult son and two crazy lovable pups, and an avid DIY'er (I always have multiple home projects going on).

I have been with Fran Coy's since 1993 and I have definitely seen an abundance of trends come and go!

When I'm not at work you'll likely find me in my yard as I am extremely devoted to my gardens and take advantage of the "dirt therapy" it brings me. I love travel (I've been to some amazing places already) and would go anywhere in the world if the opportunity arises. I'm an avid reader of just about any genre, but mainly focus on books or podcasts that improve happiness and growth.

I am passionate about working with women; guiding you through hair challenges and inspiring you to try new looks and trends. I love when guests leave my chair feeling positive and confident

Custom haircuts for your personal lifestyle, lived-in blended colors and natural highlights are my specialty, along with assisting you to recreate the same looks at home.

Find my work on Instagram!

Looking forward to meeting you!
See More
Mindy Alvarez - Hairstylist/Wig Specialist/Manager
Mindy has been with Fran Coy's for over 25 years. She is a leader to all the other hairstylists, and a mentor for new stylists. Her clients absolutely love her, and her experience is highly valued in the salon. "I love doing color, and making my clienys feel good when they leave. It's very rewarding."
See More
Kayla Louise - Medical Esthetician
Hey all!

My name is Kayla and I am a Medical Esthetician here at Fran Coy's. I've been an Esthetician since 2016 and though I've only been at Fran Coy's since June 2019, I couldn't imagine doing what i love anywhere else. Skincare has always been a passion of mine. I specialize in mature/aging skin and acne. I also specialize in full body waxing and laser hair removal. I'm always learning something new and that's one of my favorite things about my career. IT"S NEVER BORING and my clients truly make my days better.

When I'm not at the salon I'm usually hanging with my teenage son Tyler. He definitely keeps momma on her toes! From fishing to riding anything with a motor he stays pretty active. He likes to spend as much time as possible on his dirt bike. I like to spend my summers either on the water or hanging out next to a bonfire. I'm just a down to earth laid back gal.

See More
Melissa Castro - Hairstylist
My name is Melissa and I have called Fran Coys my home since 2012. I knew I wanted to be a cosmetologist since I was I middle school and I never looked back. I particularly love working with blondes, I cut a lot of men's hair, and wedding season is my favorite time of the year. I love working with low maintenance colors and will always be open and honest with you about what I'm doing and why I'm doing it. I am always truthful and in depth during our consultations to make 100% sure we are on the same page so you know exactly what to expect during your appointment. When I'm not working at the salon I am an avid reader and I love hanging out with my family and my many nieces and nephews (Aunt is my favorite title). My husband and I spend a lot of time working on our fixer-upper house, hiking, and exploring craft breweries. I also spend a lot of time with my miniature daschund Odin and my three fat kitties. I love what I do, and I am so blessed to be able to do it. I really enjoy getting to know all my guests and sharing stories and adventures as we create your perfect hairstyle.
See More
Leslie Nardoni - Nail Technician
Hi I am Leslie and i am a nail technician and have been a part of the salon since 2001. I still love it like I did the day I first walked in and heard the chit chat and smelled the shampoo and nail polish. I started as a full time receptionist and after 6 months was offered the opportunity to an apprenticeship program to get my license. I specialize in gel manicures/pedicures and meticulous polish application. At home I am raising 2 beautiful girls-Annalina 13 and Vivienne 9. They have grown up at the salon and even ask when they can start working here.. We travel as a trio and I of course love my trips with my friends too. I love what I do, who I do it with, who I work for and my clients. How many people can say that?! I feel very lucky.
See More
Linda Maier - Massage Therapist
Linda has been a massage therapist for 11 years. She is certified in Reiki, Neuro Muscular, and Myo Fascial massage, and enjoys helping guests relax and feel better.
See More
Devon Giovannone - Hairstylist
Hi! I have been with Fran Coys Salon since 2016 and still love it to today. My specialties are colors and cuts, (especially dimensional blonding). I have always had a passion for hair/style and feel so lucky that I get to live out my dream every day! I look forward to helping you acheive your style goals!
See More
Becky Kleinschmidt - Massage Therapist/ Esthetician
Hi! I am a licensed Massage Therapist and Esthetician. I enjoy helping people look and feel their very best. I strive for your massages and facials to be nuturing as well as therapeutic. This makes for the optimal experience and service for you. I grew up in Dexter and love working for a local owned business. When I am not at work I enjoy our 10 acre farm and menagerie of animals. I also love meditation, yoga and "thrifting" whenever I can. I look forward to meeting you !
See More
Holly Brahm-henkel
Hello! I am Holly and I have been a licensed stylist here at Fran Coys Salon since 2015. I am a Redken Specialist and a certified Design Artist. Staying on top of the new trends and furthering my knowledge has always been important to me; so I have completed numerous Redken Color and Design Authority courses as well as many others. I enjoy focusing on dimensional color, gray coverage/blending, blonding, and haircuts. I love hearing my client`s ideas for their hair and bringing their vision to life. I became interested in being a stylist early on in life and found that this industry feeds my creatie side whilen I get to enjoy talking to my wonderful clients all day long. I am so excited to meet you and I look forward to making your style dreams come true!
See More
Carrie Jere - Massage Therapist
I am a Massage Therapist and have been with the salon since 2012. Previously my career was in engineering in the steel industry and energy field for 15 years, where I found the corporate life was not for me. I have always had the desire to put my time, talents and energy into my hands. Nothing gives me more pleasure than to help someone to relax and resolve muscular pain and tension. I particularly focus my attention on the tension in the neck, shoulders and hip girdles as this is a common issue that comes along with todays daily life; driving, texting, computer work, phone time, sitting at a desk. I love the variety of addressing each guests needs by using an engineering approach to resolving tension. I specialize in conditions such as thoracic outlet and piriformis syndrome. Outside of the spa my husband and I raise our 2 super busy kids Sarah and Tommy.
See More
Martha Alvarez - Nail Technician
Hi! I have been a licensed nail tecnician with Fran Coys since 1994. I specialize in artificial acrylic nails and also pedicures. I enjoy spending time with family and friends and lots of traveling!
See More
Joy Tomsic - Nail Technician
Hi! I'm Joy and I'm a nail technician. I started working as a receptionist in 2016 and was later recruited to join the nail team after completing an apprenticeship and have been licensed since 2018. I grew up down the street and went to Saline schools. I recieved a Bachelor of Science Degree in Human Resources from MSU (GO GREEN!) I'm at the salon part time (as of now) as I'm raising my 2 amazing daughters Jeanette and Jordan with my husband Jason. I enjoy classic pedicures and gel polish manicures. I love adding a little fun to my clients nails using nail stamping techniques, especially during any holiday! Follow me on Instagram to see my work!
See More
Alethea Chaconas - Esthetician
Alethea has more than 10 years of Esthetics experience.
See More
Rosie Hintzen - Hairstylist
Hello! My name is Rosie Hintzen and I grew up in Chelsea, MI. I graduated from the University of Michigan in 2020 with a Business degree - Go Blue! My true passion is making guests look and feel beautiful by doing their hair, nails, and makeup. I pursued my cosmetology education at the Douglas J Aveda Institute in Ann Arbor and obtained my license in 2021. I love understanding what my guests are looking for, offering recommendations on what will best fit their lifestyle, and how to maintain their look at home. I cannot wait to help everyone achieve their beauty goals! In my free time you can find me playing tennis, painting, cooking, exploring Ann Arbor, and cuddling with my cat. I hope to see you in my chair soon!
See More
Sara Brown - Hairstylist
See More
Sydney Wickersham - Hairstylist
Hi I'm Sydney W! I was born and raised in Brighton M, I have 2 tabby cats and a tiny bird who rules the house. When I was a kid I always loved playing with makeup, hair and nails. I followed a recommendation to pursue cosmetology and I have since graduated and began my career at Fran Coy`s in 2019. I started as an assistant and quickly moved up to working as a stylist. I provide a variety of hair, nail and makeup services, keratin treatments, and so much more . As a bonus I also specialize in customized wig services. I love working with color, whether it`s funky and fun, a new growth touch up, or blonding. I love to spoil my guests with amazing scalp massages as it not only promotes hair growth, it feels great for you ! I love being able to help clients express themselves through salon services. In my downtime, I love to destress by watching a new TV show or playing video games. If its sunny you can find me swimming in a lake or exploring nature.
See More
Kirsten Novotny - Hairstylist
See More
Karin Brandt - Hairstylist
Hi everyone! I've been with Fran Coy Salon and Spa family for over 15 years. I love making my clients feel and look beautiful. I am a proud mom to three children. My oldest daughter, Vivienne, attends University of Wisconsin-Madison , my son, Jacob, is at MSU and my youngest, Lily, is a junior at Skyline High School in Ann Arbor. I thoroughly enjoy all my co-workers and couldn't imagine a better place to work!
See More
Zandra Owens - Massage Therapist
See More
Fran Coy - Founder-Hairstylist
Hello! I founded my first salon  Magic Mirror in 1962 just years after graduating from both Saline HS And Cosmetology in 1959. My first job was working with my cosmetology instructor and I knew then that education was the key to new stylists learning after Beauty College. This continued passion of educating stylists in my own salon lead to great success within my business.  I opened Fran Coy Hairstylist in 1976, and after son John joined the family business we expanded to a full service spa to complement the full service salon. It was then that we changed the name to Fran Coy Salon and Spa. I am so proud of how my business has grown!

I married the love of my life, Ed Coy in 1960 and have 3 sons, John in 1963, Todd in 1967, and Vern Lewis who came into our lives at 15, a foster son, also in 1967.  Tina Malyniak from Germany, a private exchange student joined us in 2000 and is the daughter we never had and a huge part of our lives today. Ed and I have 10 grandchildren and 7 great-grandchildren all living around the world;. Hawaii, Australia, Germany, and Michigan.  These are great places to visit and it continues our passion for travel. 

I have always loved being a hairstylist but I also love spending time exercising in my new spa room, and enjoying hobbies such as photography and jewelry making.

I can't ask for anything better than having my salon continue to thrive after my retirement under the leadership of John Coy and Mindy Alveraz, joined by all the employees that I will always consider family. 

It has been a great journey for the past 61 years!!! 

See More
Kari Ball - Wedding/Party Coordinator - Support Team
Hi! I'm Kari and I have worked at the salon since 2014 and have been in the salon industry for over 25 years. I have many jobs in the salon. I am the wedding/spa coordinator, and you may see me working at the front desk or the business office.

I am happily married to my high school sweetheart, have 3 grown children and 2 grandchildren. When I'm not at the salon you will find men on day trips around our wonderful state with my husband/friends, camping, visiting 2 of my kids out west, or using my imagination creating projects to give as gifts.

I truly enjoy talking to and meeting my brides or coordinating large spa parties. I love the challenge and look forward to scheduling you for all oof the amazing services we have to offer at Fran Coy's Salon and Spa.

See More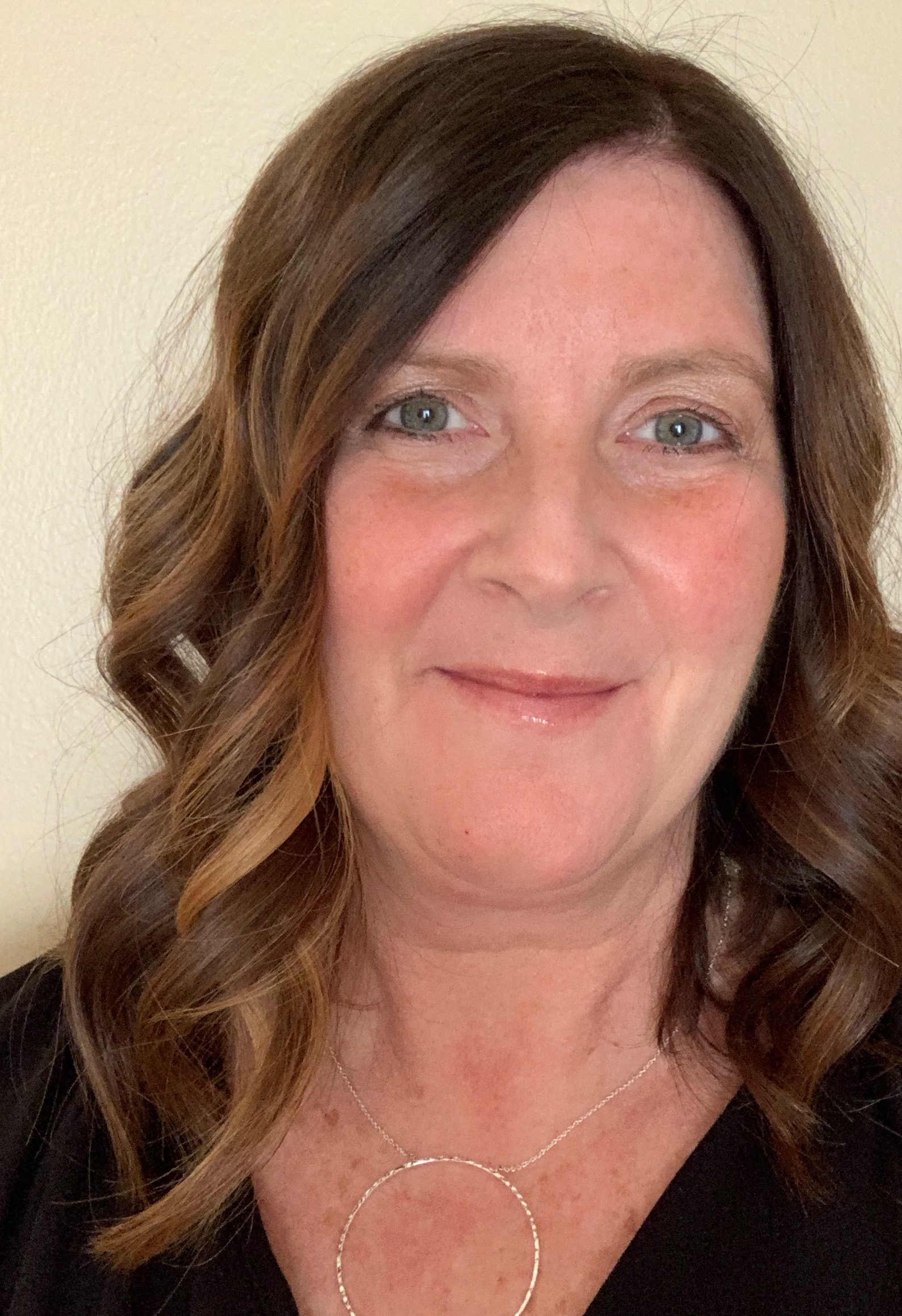 Stacy Belcher - Support Team

My name is Stacy and I work part time at the front desk. I'm going on my 4th year! I was born and raised in Ann Arbor and love this community. When I'm not working behind the desk at Fran Coys, I teach full time in Ann Arbor. In my down time I enjoy being with my family and friends! I love being part of the front desk team at Fran Coys. I enjoy helping people and really like seeing clients leave happy!
See More
Anna Rachwal - Nail Technician
Anna Rachwal has been a nail technician since 2014 and has spent her entire career at Fran Coys Salon. She specializes in gel nails, and is Luminary and Erica's ATA dry mani certified. Nail art has always been a hobby for Anna, it is what inspired her to get her manicuring license. In her spare time she loves spending time with her daughter, husband and two cats.
See More
Kaitlyn Yohey - Hairstylist
See More
Nikki Niswender - Nail Technician
My name is Nikki and I've been doing nails for 2 years, I specialize in pedicures and natural nail manicures such as regular and gel polish. Fun fact about me I am actually a fully licensed cosmetologist but I found my passion to be in nails, if you book with me you can expect beautiful natural nails and a refreshing feeling in a quiet and comfortable atmosphere.

See More
Amber Khozouie - Hairstylist
Get to know me!
Hello my name is Amber,
I am an Established Stylist at Fran Coy Salon.
This will be my Tenth year as an Employee.
I started beauty school in 2005 at a school called Extreme Image in Mason, Michigan with two retired instructors from Douglas Jay. I graduated beauty school with top honors recognized as number one in the State by the Governor. After beauty school I worked at Fantastic Sam's for three years while attending Cleary University in Howell for Business. I then worked at Tricho for two years and moved to Fran Coy. Since working here I have been highly trained by Redken becoming Color Certified, Blonde certified, Redken Product certified, Pureology Certified and I was flown to New York to be Certified in Moroccan products. We have taken numerous trips to Chicago for Training as well.
My main inspiration has been Stylist Sam Villa. I stay up on all of the latest trends and am highly passionate about my Clients and their hair. This is my lifelong career.
Thank you for taking the time to know me, my work is on all social media platforms as Basicstylistamber.
See More
Mary Ann Lutz - Massage Therapist
Prior to becoming a Licensed Massage Therapist I received my bachelors degree in sociology with a triple minor in women studies/social work and communications. A few years after I graduated I wanted to learn a new skill so I decided that skill would be massage therapy. I had no idea I would make a career out of it! My massage, depending on the clients needs, incorporates Swedish Massage with Neuromuscualar Therapy and Myofacial Release. I am also certified in Prenatal Massage, Hot Stone Massage and Reiki. My favorite thing about what I do is being the best part of a persons day. Massage can be about reducing stress and anxiety to relieving chronic pain, or helping with an injury. I am married with two teenage boys that keep me busy outside of work. In my spare time I love to read, cook, garden and crochet
See More
Rose Grinage - Hairstylist
Hello! My name is Rose and I'm a hairstylist here at Fran Coy Salon! I truly believe that being a hairstylist is my life's purpose. There's never been a doubt in my mind about what my career in life should be. There is absolutely no better feeling than making people feel confident about themselves and seeing that smile in the mirror when the appointment is over!

It's nearly impossible for me to find anything that I don't love about my job but some of my favorite things to do are color services, especially blonding techniques! Transformations are always a fun time for me.I am also just as confident about the barbering side of my career, I really enjoy detailed men's hair cutting. I am extremely passionate about what I do and strive to go above and beyond for every single client, no matter what the task!

Outside of doing hair I love anything to do with nature and traveling with my husband. Camping is our favorite thing to do! I'm usually a very shy & reserved person outside of the salon, but my job really brings out my personality naturally and has really helped me grow as a person.

When you are my client I can promise to always give my full attention to detail & always have clear communication with you to give you the hair you desire! I would love to have you in my chair & get to know you! Hope to see you!
See More
Sydney Aebersold - Hairstylist
Hi! My name is Sydney Aebersold. I've been a stylist at Fran Coys since 2015. My goal is to make you look and feel your best! I specialize in blondes and balayages and I strive to do what's best for my client's hair. Not only am I passionate about hair but I also groom dogs as well! In my free time I enjoy spending time with friends and just being out in nature.
See More